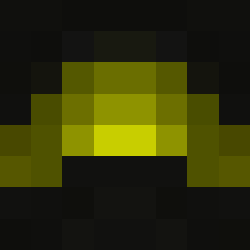 Apr 17, 2020
8
2
3
Minecraft

adin267
Saved up for that sweet sweet plot to make your very own home and bunch of dirt and sand is in your way getting you down?
Rather spend your time bullying TG's than sitting there shovel in hand getting all covered in dirt?
Hey I'm Adin267 and I'll help ya out.
Clearing Packages
MOST POPULAR OPTION:
:
The Basic Pack
. :: $8k (Save $2k!!)
Includes:
-Plot cleared top to bottom
-Ladders top to bottom
-1 Large chest of dirt and/or sand.
Requires a chest with enough diamond shovels to clear the plot provided on the plot.
CHEAPEST OPTION
::
The Full Clear
:: $5k
This pack simply clears all of the dirt and sand from the plot and leaves it sparkling clean. Just like with the other pack remember to include chest with enough diamond shovels to clear the plot (approx 11).
NO TOOLS NO PROBLEM
::
The Handy Clear
:: $11k
Can't or don't want to provide tools don't worry. I'll bring all the tools and setup required and do the Full Clear as per above.
OPTIONS AND EXTRAS
Like to be a bit different? Thats perfectly fine
Extra Large chest of your choice of dirt, sand or a mix of both :: $4k
Custom packages can be done on request including prebuilt layers and other special features PM me on discord or ask me in game for a quote.
QUESTIONS AND ANSWERS
How long will it take?
I'm online most days and provided I don't have any other hire requests in Que I can knock it over in a couple of hours
Why only use diamond tools can't i provide iron?
To make up for the extra time it takes when using iron tools as opposed to diamond the cost would exceed the 11k it takes for me to just bring the tools myself.
Can I get the Basic Pack without supplying tools?
Sure its an extra 6k for me to bring all the tools and gear.
My Plot is already partially mined out can I get a discount?
For the Full Clear and Handy Clear yes a discount equivalent to the proportion it is already mined (50% mined = 50% discount) for the Basic Pack things are a little different so i'll quote that manually.
Can you do (Insert awesome idea for how you want the underground of your plot to look)?
Sure I love helping out with ambitious new projects My labour rate is between 10-20k/hr depending on the nature of the task so hit me up in game and i'll quote you a price.
How do I know I can trust you?
I've done plenty of other plots for people and take pride in my work. I believe reputation is important and nothing is more important than quality work. Just ask some of my satisfied customers.
Last edited: